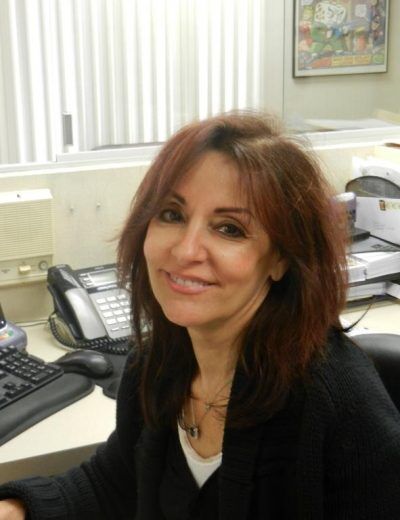 Jane Toscano
Dental Receptionist
Dental Receptionist

I have worked for Dr. Biderman for the past 4 years and have known him for over 10 years. He was and still is our family's dentist. Prior to working for him I worked for the Curves franchise in Howard Beach for 6 years as a trainer and sales rep.

At that time my passion was running and exercise so the job was perfect for me. Unfortunately while training I needed a hip replacement so I gave up on the dream of running a marathon. While working at Curves I met Ann Iovino, who is now my Office Manager. When the Curves franchise closed its doors Ann offered me a job and the rest is history.

I have lived in Howard Beach for over 40 years and have been married to Pat for 40 years. We have 2 daughters. Both of our daughters are musicians, Kim is Principal Timpanist for the Tucson Symphony and Professor of Percussion at UGA, and Pia was a finalist on Season 10 of American Idol. We also have a little dog named Chloe, who is my very special love now that Kim is married and lives in Athens, Georgia and Pia lives in LA pursuing her career in music.

Working at Dr. Biderman's office is like old home week most of the time because you get to see most of the people you already know from the neighborhood and, I also have met so many wonderful people who travel from far just to continue their relationship with a dentist that they have so much faith in. All of my co-workers are easy and enjoyable to work with making going to work a great daily experience.