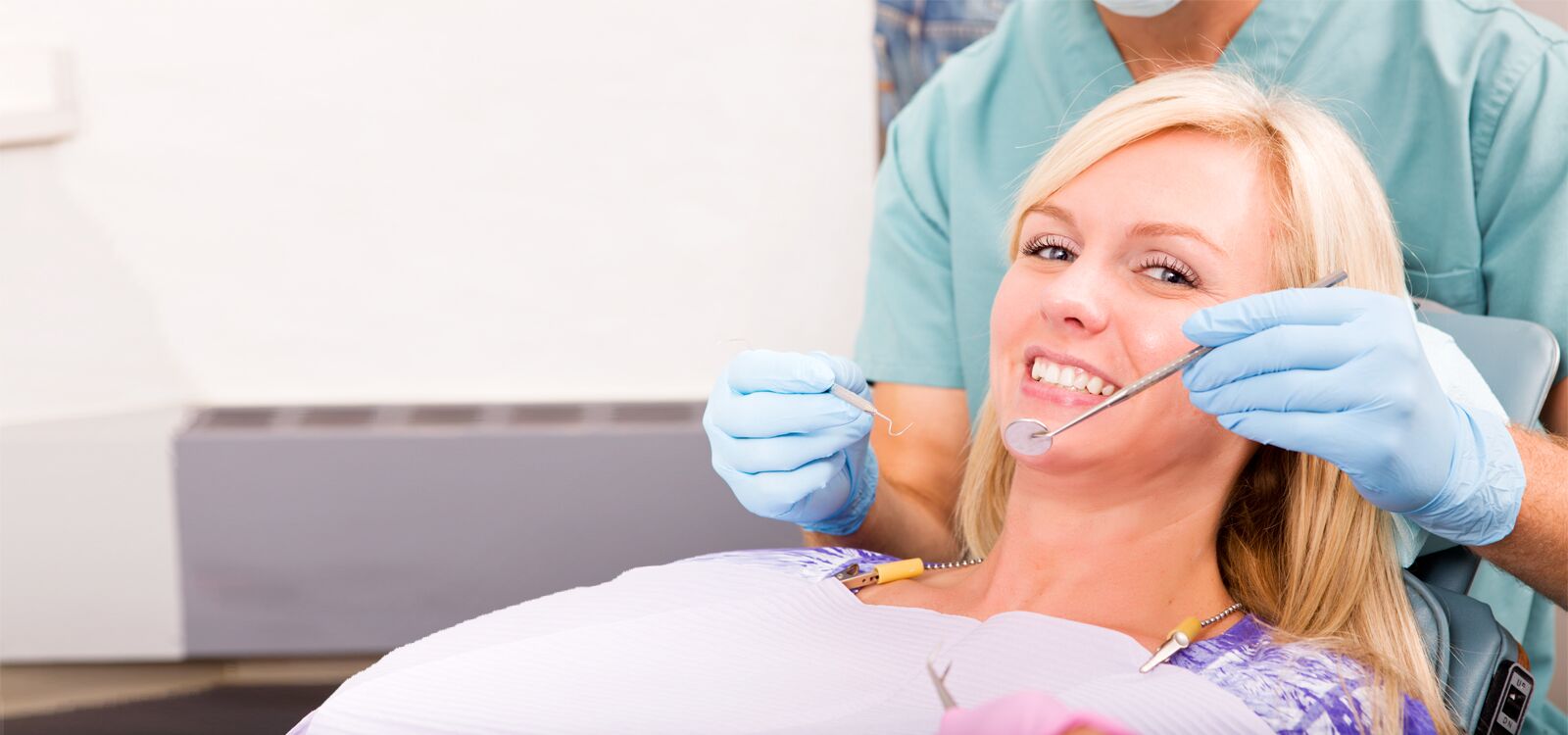 There are many reason why maintaining a consistent schedule with your dentist is a good idea. However, for many people, fear holds them back from making that appointment they know they really need to make. Just so everybody is on a level-playing field, here is what happens when you visit the dentist.
During your check up, the dentist (more than likely the hygienist) will:
Check out the status of your oral health and hygiene

Check to see if there is any evidence of tooth decay, root decay, and gum or bone disease

Check to see if a tooth needs to be restored or even replaced

Evaluate your bite and jaw, checking for any issues

Do their best to remove any stains or deposits on your teeth

Will show you how to use proper cleaning techniques for your teeth or dentures

Take dental X-rays

And if necessary, perform other diagnostic procedures
At some point during the check-up, the patient will be asked if they are suffering from any health problems, as well as list out what medications they are currently taking. If any of these medications pose a risk to any dental procedure going forward, the dental professional will discuss what options are available to get around the issue.
If the patient has prosthetic replacements, like dentures or bridges, than the dental pro will examine them, and determine if any adjustments need to be made.
A check-up may also include counseling about diet, use of tobacco products and other lifestyle factors that can affect oral health.
Dental X-ray
Dental X-rays allow a dentist to see areas of your mouth the human eye is just not capable of seeing. There different kinds iof X-rays. They include, but are not limited to:
Bitewing. This X-ray allows the dentist to see the crowns of the upper and lower teeth.
Periapical. This X-ray allows the dentist to see the entire tooth; as well as surrounding bone.
Occlusal. This X-ray allows the dentist to see the way the upper teeth and corresponding lower teeth fit together when the jaw is closed.
Panoramic. This type of X-ray gives the dentist a broad view of the entire mouth.
Cone beam computerized tomography. This type of X-ray provides a 3-D view so that the dentist can better gauge the spacing of teeth and adjacent structures.
X-rays aren't always need during a check-up, but are a part of the process more often than not. Many patients ask about radiation exposure from the X-rays, but the truth is the exposure is so low, it's not even worth worrying about. However, if you are still concerned, than ask one of our staff to help you understand how the X-rays really work.
Oral cancer exam
During the check-up, the dental pro will check your mouth for signs of oral cancer. They may feel the area under your jaw, the sides of your neck, and/or the insides of your lips and cheeks. They probably will also examine the sides of your tongue, and roof, and floor of your mouth.